Profitable Facebook Ads Blueprint
---
Are you wanting to make money and scale profitably with Facebook ads? Then this is the guide you're looking for. Only $13 USD for instant access. Get yours today!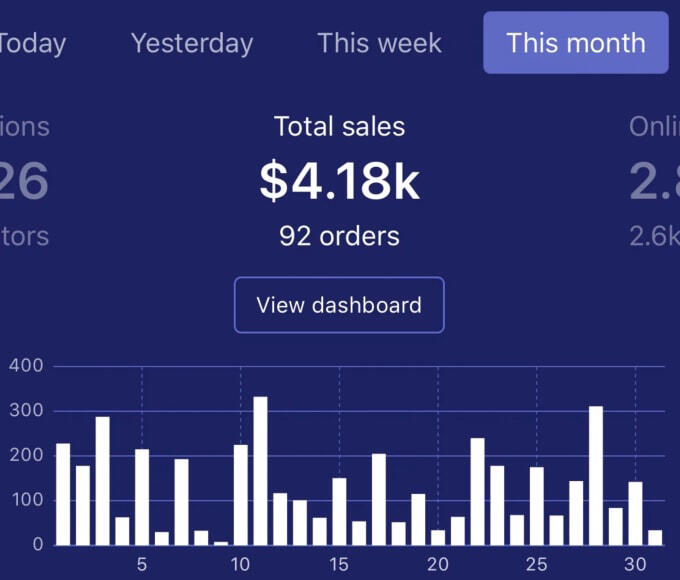 Why this book? Because I run my own stores using these methods.
---
My name is David. I've spent thousands running my own Facebook ads for my own stores. I started it in November 2018.

If you have an online store, Facebook Ads is a valuable way to generate profitable traffic. It's not quite as simple as just running ads and expecting products to give you profit straight away, however - you need to run them in a sophisticated way.

This guide will teach you exactly how and give you concepts that experts in the industry use, including:
How to run profitable campaigns to COLD traffic using testing and optimisationMaking a higher ROI from HOT traffic of warm buyersWhich objectives, campaigns, audiences to choose
If making profit via FB Ads sounds good to you, let's start today.
Save yourself money by using validated ad strategies
---
Having spent more than my fair share on Facebook ads myself, I've ran my own experiments and tested a bunch of different strategies. Rather than saying there's a single best strategy, I'll give you all the ones that I and other people find the most success with. I talk about budget, ad sets, which audiences to target, what types of ad creatives to use, and even the sort of things you should write in the copy.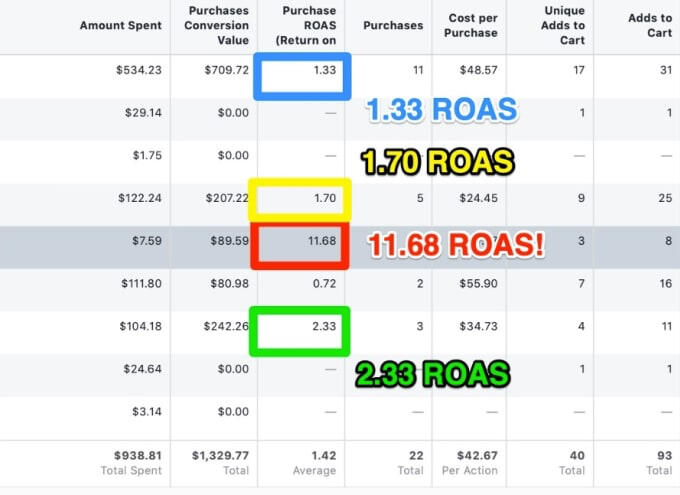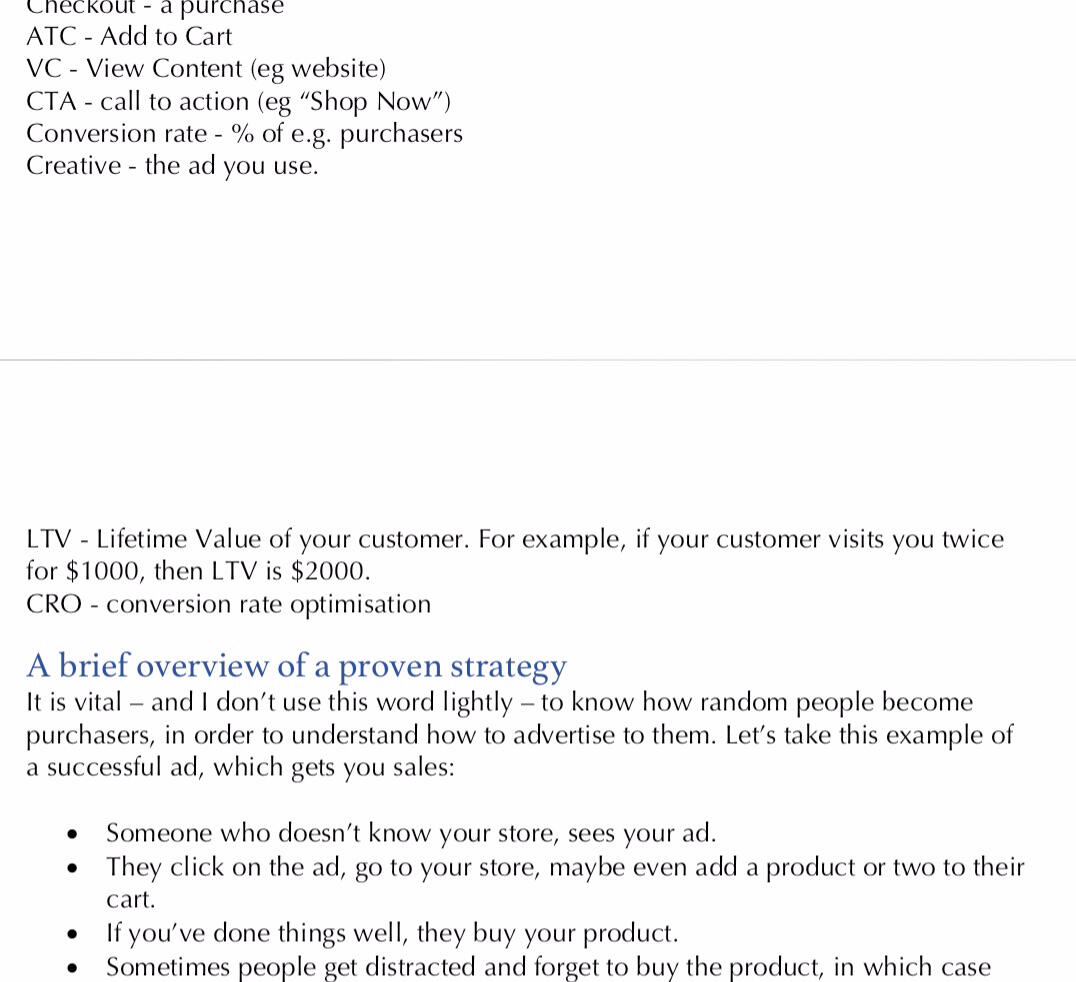 Concisely written for maximum impact. The value is in the details.
---
I don't want to waste your time with a ton of words that don't say much. There's a whole load of other marketers that do that and waste your time, when really you want something specific that you can take action on right now. So this guide is specific and straight to the point. And I won't be shy with giving you numbers for metrics you should aim for, so you have a specific target in mind.
Other people I've given this guide to really, really like it.
---
I run a separate (more expensive) version of this same guide on Fiverr.com. You can check out the rest of the reviews there by clicking gon the image to the right, but here's just one of many:

"Brotherbots is highly skilled and goes above and beyond the gig description to satisfy clients. The book is highly informative and has already taught me a few new things (I'm only half-way through), despite being already familiar with the world of FB marketing. Hire him as your consultant or get the Book. Either way, you won't regret it. I look forward to working with Brotherbots again in the future." ⭐️⭐️⭐️⭐️⭐️ maddi_murtaza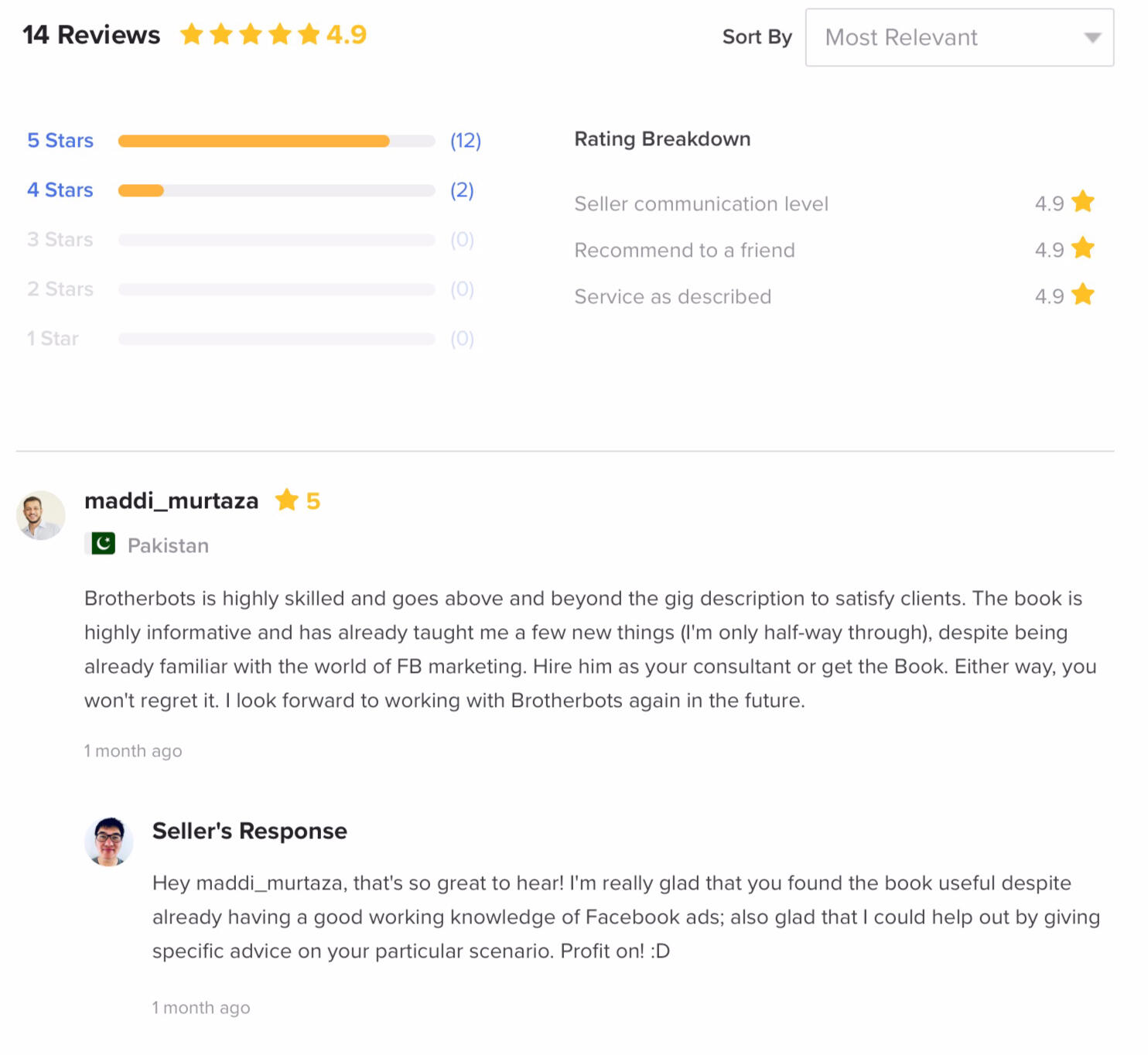 Make profitable Facebook ads today
---
Instant access to a valuable PDF guide I wrote that gives you a step-by-step way to make money using Facebook ads. No BS or fluff, just actionable advice.

The below payment checkout will take you to another page with a secure payment service, Stripe. All payments are secure and encrypted at rest with AES-256.
= Table of Contents =
INTRODUCTION
BEFORE TALKING ABOUT MY OWN STRATEGY, HERE ARE THE BEST RESOURCES
TERMINOLOGY

A BRIEF OVERVIEW OF A PROVEN STRATEGY

A LITTLE MORE ON THE SPECIFICS TYPES OF AUDIENCES OF FUNNELS

FACEBOOK AD SPECIFIC TERMINOLOGY

PROSPECTING 5
"THERE'S SO MANY METHODS. WHICH DO I CHOOSE?"

1. PPE STRATEGY

OPTIMISATION FOR PPE METHOD

2. SINGLE INTEREST TARGETING STRATEGY – PREFERRED METHOD

WHAT AD COPY SHOULD I USE FOR PROSPECTING (TOFU)?

EXAMPLES OF WINNING TOFU AD COPY (ROAS 1.90 – 5.37)

RETARGETING

OTHER AD CREATIVES TO TRY OUT THAT WILL INCREASE ROAS

SHOULD I USE CAMPAIGN BUDGET OPTIMISATION (CBO)?

USING PRE-SELL FUNNELS

CONCLUSION
Hooray! The PDF guide should arrive in your inbox in about 10 minutes or so.
---
I put a tonne of effort into writing this guide so I really do hope you find it useful. If you don't receive it for whatever reason, please mail me at [email protected] The guides get sent out roughly every 10-15 minutes automatically.